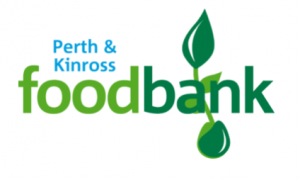 The Foodbank is still open, but with reduced hours – we are currently opening on Tuesday, Wednesday and Friday afternoons (12 noon to 4p.m.) for the collection of food parcels only. We are asking people not to bring donations to the Foodbank, but to use the collection points at the supermarkets instead.

We are working closely with the Council and our referral agencies, many of whom are holding emergency parcels to save some clients having to come to the Foodbank. And the Foodbank continues to concentrate on supporting those whose reasons for needing a food parcel are financial, because of lack of money; other community groups we hope are mobilising to help vulnerable people who are self-isolating and cannot get to the shops, which is obviously a different category. We are not delivering parcels.

It is fair to say that we have been quite challenged in recent weeks, as so many of our volunteers have been unable to continue; however, we do still have a core group of volunteers as well as our two Coordinators, who are doing a sterling job in sorting out food donations and packing parcels. A number of people who find they have more time on their hands at the moment have offered to help, but to be honest, we cannot have a lot of people in the Foodbank at any one time, especially with the need to physically distance from each other, so we are unable to take up many of these offers.

How can the churches support us? Firstly, with prayer – for our staff, our volunteers and our clients. Secondly, the collection boxes at the supermarkets are still there, and we definitely need to keep the donations coming in, since we are obviously in for the long haul. Please, if you are communicating with your members, let them know that we are still accepting donations.
You can keep up to date with what we need by visiting the website www.perthkinross.foodbank.org.uk – at present, we are short of tinned potatoes, instant mashed potatoes, tinned vegetables, tinned tomatoes, small cereal, small bags of pasta, small bags of rice – and of course, toilet rolls! The Foodbank van will be collecting from the supermarkets on a regular basis.

This is the situation today, Tuesday 24th March – –