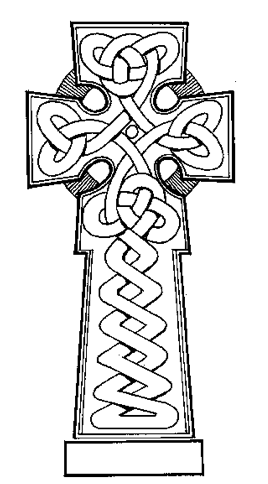 Times may vary – especially at Christmas and Easter – please check individual churches for more details.
BAPTIST
Perth Baptist Church
Almond View,
Burghmuir,
Perth, PH1 1QQ
10.30am
6.15pm
CHRISTIAN FELLOWSHIP
Gateway Community Church
Glenearn Road,
Perth, PH2 0BE
10.30am
CHURCH OF SCOTLAND
St Serf's, Almondbank/Tibbermore
Bridgeton Brae,
Almondbank
10am
Craigie
Abbot Street,
Perth, PH2 0EE
11am
Kinnoull
Dundee Road,
Perth, PH2 7BT
10.30am
Letham St Mark's
Rannoch Road,
Perth, PH1 2HH
9.30am – Traditional Service
11am – Family Service
Moncreiffe
Glenbruar Crescent,
Perth, PH2 8QT
9.30am (except on last Sunday when there is a healing service at 6.30pm).
North
Mill Street,
Perth, PH1 5PB
9.30am – All ages
11am – Traditional
6.30pm – Service of Learning and Reflection
Thursdays, 1-1.15 pm –Time for reflection and fellowship
Redgorton, Luncarty
Church Centre, Marshall Way,
Luncarty
10am (alternate Sundays with Stanley).
Scone and St Martin's
Scone New, Angus Road,
Scone, PH2 6QU
Please see notice boards at the churches
Scone New
Angus Road,
Scone, PH2 6QU
Scone Old
Burnside,
Scone, PH2 6LP
St Martin's
St Martin's, by Balbeggie PH2 6AL
St John's Kirk
St John's Place,
Perth, PH1 5SH
9.30am
St Leonard's in the Fields
Marshall Place,
Perth, PH2 0LS
11.15am
St Matthew's
Tay Street,
Perth
11am
3rd Sunday 4.30pm – Messy Church
4th Thursday 2pm – Midweek worship
6pm Service of Healing (third Sunday of month)
Scone New
Angus Road,
Scone
10am
Scone Old
Burnside,
Scone
11am
Stanley
King Street,
Stanley
11.30am (10am Family Service on last Sunday of month, alternating with Luncarty)
Summertime – 10am joint service, alternating between Luncarty and Stanley
CONGREGATIONAL FEDERATION
Perth Congregational Church
Kinnoull Street,
Perth, PH1 5EZ
11am
METHODIST CHURCH
Perth Methodist Church
Scott Street,
Perth, PH2 8JN
11am, 6pm
OAKBANK CHURCH GROUP
Community Centre,
Viewlands Rd West,
Perth,
9.30am Perth
ROMAN CATHOLIC
St John the Baptist's
Melville Street,
Perth, PH1 5PY
Anticipated Mass 4pm (Saturday)
9am
11am
1pm (Polish)
6.30pm
St Mary Magdalene's
Glenearn Road,
Perth, PH2 0BD
10.30am
Our Lady of Lourdes
Struan Road,
Perth, PH1 2JP
Vigil 5.30pm (Saturday)
11am
St Mary's Monastery
Mission & Renewal Centre, Hatton Rd,
Perth, PH2 7BP
10am
SALVATION ARMY
77, South Street,
Perth, PH2 8PD
11am – Worship
12.45pm – Bible study
SCOTTISH EPISCOPAL
St Ninian's Cathedral
North Methven Street,
Perth, PH1 5PP
9am – Eucharist
11am – Sung Eucharist
3rd Sunday
4.30pm – Evensong (not July, Aug, Dec)
Wednesday
11am – Eucharist
Thursday
9am – Eucharist
St John's
Princes Street,
Perth, PH2 8NG
1st Sunday:
8.30am – Holy Communion;
9.30am – Sung Matins;
10.45am – Family service
Other Sundays:
8.30am – Holy Communion;
10.30am – Sung Eucharist
3rd Sunday:
6pm – Sung evensong
Thursdays
11am – said Holy Communion
SOCIETY OF FRIENDS (QUAKERS)
Subud Centre,
7 St. Leonard's Bank,
Perth, PH2 8EB
11am – second and last Sunday only
THE BIELD AT BLACKRUTHVEN
The Carpenter's Chapel, Blackruthven House,
Tibbermore, PH1 1PY
A place for prayer, retreat, healing and learning.
Tues to Friday 9am, 5pm [half hour worship] Alternate Sundays 10am (Communion)