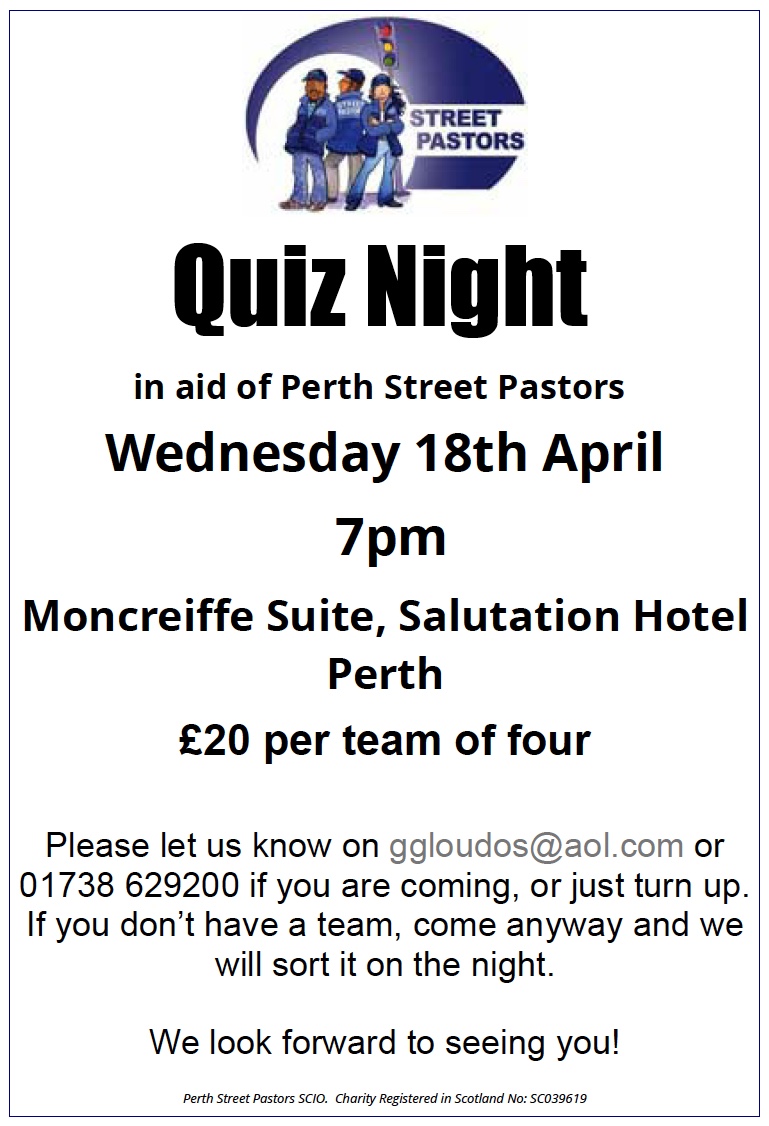 Perth Action of Churches Together is an ecumenical body with representatives from over 20 churches and Christian communities from Perth and the surrounding area.
We believe that, as representatives of the various Christian denominations locally, what unites us is more important than what divides us, and we rejoice in the shared witness we can make to our local community.
Manna House, Perth
Unfortunately due to financial pressures
the Faith Mission can no longer support the work of the Manna House
and we will cease trading on Saturday 7th April.
Christian books can be obtained online through
the Faith Mission website –faithmissionbookshops.com
More…
Other events and involvement include our Annual Christmas Carol Service, Eucumenical Lent Studies, Good Friday Walk of Witness, Easter Dawn Service, Christian Aid Week and Pentecost.
We also host pre-election hustings and interfaith discussions, and are happy to advertise other initiatives promoted by individual churches.
Our current membership includes the Baptist Church, Methodist Church, Congregational Church, Church of Scotland, Episcopal Church, Roman Catholic Church, community churches, the Salvation Army and three retreat houses.
Each church is presented by their minister, priest or worship leader plus two lay representatives. We have business meetings approximately five times a year, including our AGM in early summer, and we meet for worship and other shared activities during the Christian year.
We support various initiatives within the community including:

CATH (Churches Action for the Homeless) who work with homeless people;
Starter Packs who provide essentials needed to set up home;
Street Pastors who give a helping hand to anyone who needs it out in our city on weekend nights;
Perth Foodbank
"He is not here; he has risen, just as he said. Come and see the place where he lay."
– Matthew 28:6