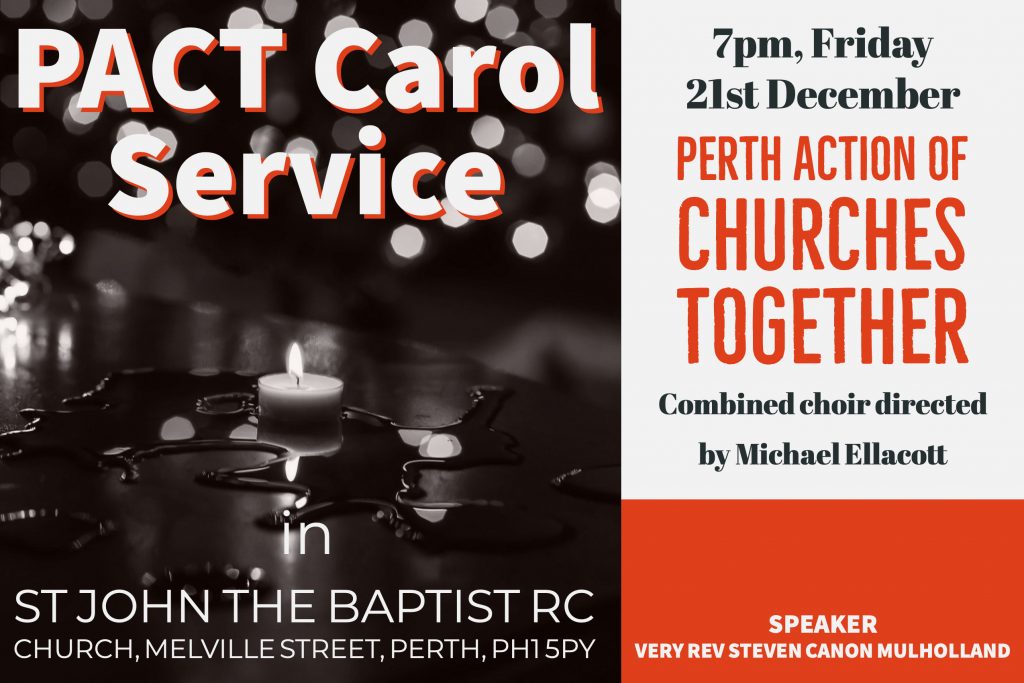 Our Convener Rev Graham Taylor is delighted to report that arrangements are well in hand for our PACT Carol Service on Friday 21st December, which will be held on St John the Baptist RC Church in Melville Street at 7pm.
The recently arrived priest at St John's, Very Rev Steven Canon Mulholland has accepted our invitation to give the 'address' – we look forward to meeting Canon Steven and hearing his message.
Also, our Churches Together Choir will be conducted this year by Michael Ellacott – he would love a big choir, and is planning  3 rehearsals, in St John's Episcopal Church on Sundays 2nd, 9th and 16th  December at 3pm.
Please let  any budding choir members in your church know about the choir  and encourage them to come along to the rehearsals.