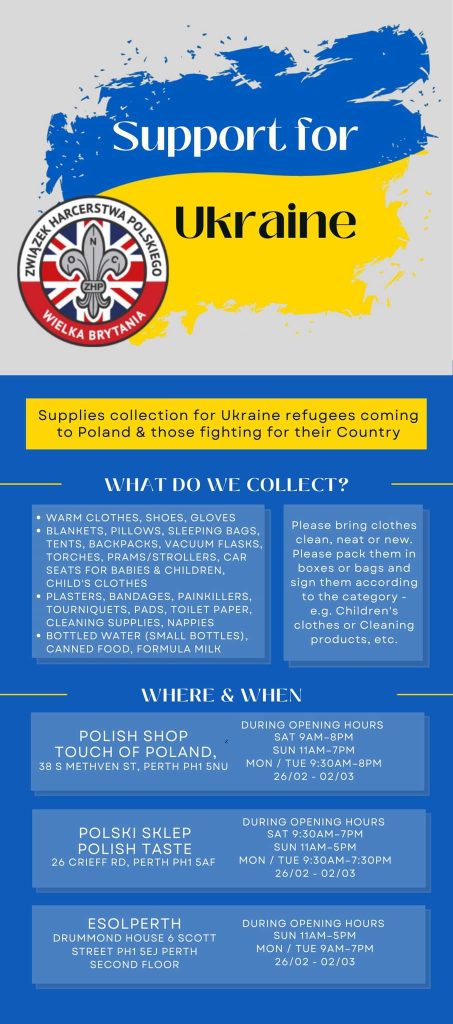 Dear All
As we all watch with horror what is happening in Europe, you might be interested in the appeal which the Polish Scouts in Perth have launched.
I have only just become aware of it, or I would have shared this earlier in time for this morning's services. I have taken the attached poster off their Facebook page (ZHP Perth) – if you are able to share it more widely, then please do so. There is a van ready to leave on Wednesday – I suspect that will not be the only journey made.
I understand that the Red Cross has also launched an appeal for monetary donations https://donate.redcross.org.uk/appeal/ukraine-crisis-appeal

The Lady Chapel at St Ninian's Cathedral is open all week, should you wish to light a candle and pray.
The Kirk of St John's will also be open every day this week from 10 – 4p.m., for folk to remember the people of Ukraine, and say a prayer for them.  (There are also Gospel readings from 12 – 1, then ten minutes of prayers.)
Keep praying!

With best wishes
Marjorie Clark